Sant Parmanand hospital is best Maternity Hospital for Normal & Cesarean Delivery, High Risk Pregnancy Care and New Born Baby Care in Delhi NCR, India.
We are specialized hospital for Normal and Painless Cesarean Delivery in in-cheerful-environment, High Risk Pregnancy Care and new Born Baby Care. Every patient is taken care and attended in the excellent guidance of Head of Department Dr. Nirmala Agarwal.
Deliver in the ambience of your own bed room. Sant Parmanand Hospital provides Hi-tech Labour Room Suites to all patients for a convenient labour & delivery.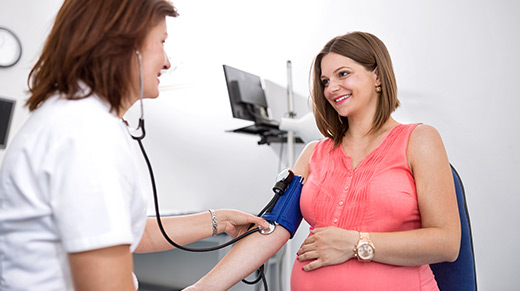 Our labour room is one of its kind in Delhi with 5 labour room suites well equipped with electronically operated hydraulic beds,Fetal heart monitoring machines connected with central monitor, pulse oxymeter, neonatal resuscitation facility. During entire labour, irrespective of admission category, patient is managed in single fully air conditioned labour suite in which one attendant is allowed by the side of the patient. There is one to one patient, sister nursing care facility & a consultant gynecologist is present round the clock on duty. Analgesia which is given by the consultant anesthetist on duty.
High risk pregnancies are excellently managed and facility for instrumental and cesarean is available 24 hours all days of the week. A well equipped "Neonatal Intensive Care Unit – (NICU)" is available with consultant paediatrician 24 hrs. on duty, attending all deliveries.
Our Services for Delivery
Normal & Painless Cesarean Delivery
Painless Cesarean Delivery
High Risk Pregnancy Care
Twin Pregnancy Care
New Borm Baby Care