Gastroenterology is the branch of medicine whereby the digestive system and its disorders are studied. Diseases affecting the gastrointestinal tract, which includes the organs from mouth to anus, along the alimentary canal, are the focus of this specialty.
The Department of Gastroenterology is headed by Dr. Pawan Maheshwari Gastroenterologists at Sant Parmanand Hospital. His treatment for patients who's suffering from Gastro Intestinal, Liver and Pancreato Biliary disorders.
Services:



Besides diagnostic UGI endoscopy & colonoscopy following therapeutic procedures are performed.
Endoscopic control of gastrointestinal bleeding.

Endoscopic dilatation of strictures.

Endoscopic placement of metallic stents in oesophagus, duodenum and colon.

Percutaneous Endoscopic Gastrostomy.

Endoscopic removal of foreign bodies.

Endoscopic Drainage of Cyst in the pancreas.

E.R.C.P, Endoscopic removal of stones from Bile duct, Pancreatic and Biliary stenting.

Endoscopic polypectomy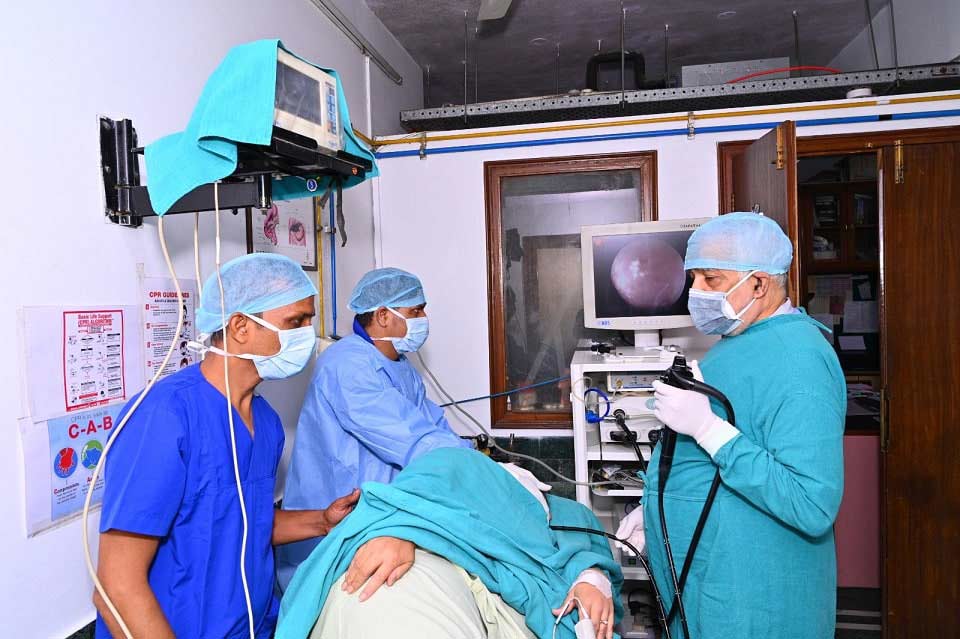 The Department has state of the art diagnostic and therapeutic endoscopy system. The endoscopy unit has dedicated support staff for its smooth functioning.