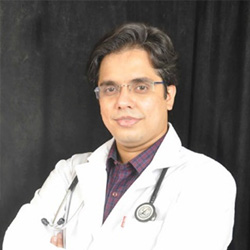 Dr. Kumar Saurav
Consultant
Brief Profile
MBBS, MS (Gen. Surgery), MCh Urology
OPD Schedule
The Following schedule may be subject to change. Kindly contact on reception SPH Civil Line 011-23994401-10, EXT-412
| Days | General OPD | Private OPD |
| --- | --- | --- |
| Monday | N/A | N/A |
| Tuesday | 8: 30 to 10:30 AM Room No 215 | 2 to 3 PM Room No 215 |
| Wedness Day | N/A | N/A |
| Thurdsday | 8: 30 to 10:30 AM Room No 215 | 2 to 3 PM Room No 215 |
| Friday | N/A | N/A |
| Saturday | 8: 30 to 10:30 AM Room No 215 | 2 to 3 PM Room No 215 |
This is kind notice that General and Private OPD and IPD for Orthopedic Department has been shifted to Sant Parmanand Hospital, Yamuna Bazar Plot no 1,2&3 yamuna bazar Delhi 110006, Please contact for an appointment at 011-3538-6000 Ext. 121/113
* Above inforamtion are subject to change without prior information. kindly contact department reception
Dr Kumar Saurav is a passionate Urologist & Andrologist with more than 10 years of clinical experience. He has completed his MBBS from Maulana Azad Medical College, New Delhi, which was followed by MS (General Surgery) from PGIMER, Chandigarh. He completed his M. Ch in Urology & Renal transplant from the prestigious Vardhman Mahavir Medical College & Safdarjung Hospital, Delhi.
He has special interest in management of Benign Prostatic enlargement, Kidney and ureter stones, Urological cancers, functional and neuro-urology, laparoscopic surgeries, infertility, Andrology and Sexual Wellness.
Dr Kumar Saurav has authored many articles for both national and international publications.
Academic Qualifications
MCh in Urology 2020: VMMC & Safdarjung Hospital, New Delhi
MS General Surgery 2015: PGIMER Chandigarh
MBBS 2010: Maulana Azad Medical College, New Delhi
Areas of interest
Endourology (Laser Surgeries)
Stone surgery (RIRS, PCNL, URSL)
Reconstructive Urology
Uro-gynaecology
Urologic cancer
Conditions treated
Renal Stone disease: Kidney stones, Ureteric stones & Bladder stones
Prostate enlargement, Prostatitis
Overactive bladder, Urinary incontinence
Urinary tract infection
Prostate cancer, Bladder Cancer, Renal Cancer
Publications
Pawan Vasudeva, Siddharth Yadav, Helmut Madersbacher, Niraj Kumar, Vishnu Prasad, Kumar Saurav, Ramesh Kumar, Diganta Borah.Efficacy and safety of mirabegron for the treatment of low compliance bladder resulting from sacral/infrasacral lesions: A prospective study. Int J Urol 2020; 27(6): 552-558.
Vasudeva P, Kumar N, Madersbacher H, Yadav S, Prasad V, Saurav K. Frequency volume chart for the illiterate population: A simple solution. Indian J Urol. 2019;35(4):278–281.
Kumar N, Yadav S, Kumar S, Saurav K, Prasad V, Vasudeva P. Comparison of percentage free PSA, MRI and GaPSMA PET scan for diagnosing cancer prostate in men with PSA between 4 and 20 ng/ml. Indian J Urol 2019;35:202-7.
Kumar A, Gupta P, Kumar S, Yadav S, Prasanth YM, Tyagi V, Prasad V, Saurav K. 3-D transperitoneal laparascopic radical prostatectomy in locally advanced high-risk prostate cancer: a prospective evaluation. Cent European J Urol. 2019;72(2):218-219.
Gupta P, Kumar S, Yadav S, Prasanth YM, Tyagi V, Prasad V, Saurav K. A prospective evaluation of the outcomes of 3-D transperitoneal laparoscopic vesico-vaginal fistula repair with omental interposition: our experience. Cent European J Urol. 2019;72(2):217.
Gupta P, Kumar S, Yadav S, Prasanth YM, Tyagi V, Prasad V, Saurav K. 'No clamp' – Zero Ischemia time 3-D Laparoscopic transperitoneal partial nephrectomy: a prospective evaluation. Cent European J Urol. 2019;72(2):216.
Kumar A, Gupta P, Kumar S, Yadav S, Prasanth YM, Tyagi V, Prasad V, Saurav K. A prospective evaluation of donor and graft outcomes of 3-D laparoscopic donor nephrectomy: a single centre experience. Cent European J Urol. 2019;72(1):72.
Kumar A, Gupta P, Kumar S, Yadav S, Prasanth YM, Tyagi V, Prasad V, Saurav K. 3-D laparoscopic ureteric reimplantation with Boari Flap for long segment ureteric strictures secondary to genito-urinary tuberculosis: our experience. Cent European J Urol. 2019;72(1):71.
Vishnu Prasad, Siddharth Yadav, Pawan Vasudeva, Kumar Saurav, Y. M. Prashanth, Vijay Tyagi. Efficacy and safety of mirabegron for the treatment of low compliant acontractile/underactive detrusor due to conus/cauda/peripheral nerve lesions: A prospective study. Abstracts – USICON 2020. Indian J Urol 2020;36, Suppl S1:1-56
Saurav, U. Agrawal, P. Vasudeva, Y. M. Prashanth, V. Prasad, V. Tyagi. Expression of syndecan-1 in urothelial bladder cancer: A novel marker for prognosis and targeted therapy. Abstracts – USICON 2020. Indian J Urol 2020;36, Suppl S1:1-56
Tyagi, M. Patel, P. Vasudeva, Y. M. Prashanth, V. Prasad, K. Saurav. To evaluate the impact of different catheter size on the urodynamic parameters and its clinical implication. Abstracts – USICON 2020. Indian J Urol 2020;36, Suppl S1:1-56